As a John L. Scott broker, my mission is transactional excellence and client satisfaction. That means I work tirelessly to make your home buying or selling process as efficient, stress-free and lucrative for you as possible.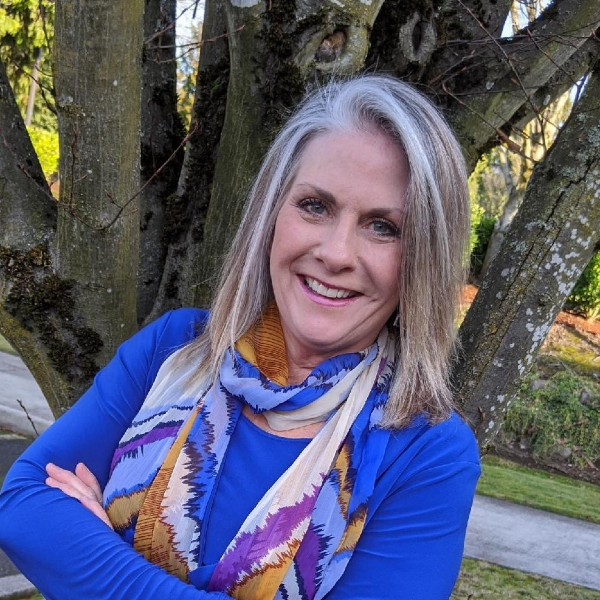 Meet Joan
Joan Mezzanatto has been in real estate since 2006, and before that she owned her own company for 16 years.
She loves working in real estate because every day is different. Joan is an expert in listing properties and working with relocation clients that are selling their homes and transferring elsewhere. She strives to provide outstanding customer service to all of her clients through communication and a great working relationship.
Throughout the years, Joan has found that most relocation clients are heavily focused on schools and resale for their next home. Keeping this in mind, she puts her work ethic and attention to detail to use as she guides each client through the entire process. From area tours to showing them the property to writing a PSA Offer on the home of their choice, assisting with a full home inspection, negotiating repairs and finally closing on their new home and handing over the keys, Joan is there each step of the way.
She prides herself on her strong marketing and listing launch strategies, which have proven to be extremely effective in getting the best and final offer(s) for her clients.
In her free time she enjoys skiing, hiking, kayaking and spending time with her family.
---
At John L. Scott, we understand that selling your home is a life event that requires the ultimate care and expertise. It requires a detailed strategy that is customized to your home, area, and market conditions. For us, just getting your home sold is not enough. Our goal is to get you superior results and convert our clients into raving fans. With over 87 years of innovation and success, we've seen more real estate markets than almost anyone else. What this means for you is that we understand current pricing trends, negotiations, and marketing to get your home sold for the best price possible in the least amount of time. We don't just advertise—we market your home. In today's day and age, the power of digital marketing is more important than ever before. Everything is mobile and everything is instant, so all of our technologies are created to embrace both. Our marketing reaches virtually one hundred percent of the buyers and engages them in the home search experience. John L. Scott has an exclusive federally trademarked program that is called Seller Listing Launch. It's all about creating a unique buzz around your home and tapping into the backlog of buyers while attracting new ones. There's a distinct John L. Scott advantage that truly sets us apart from our competition. Our personal representation produces exceptional results for our clients. Transactional excellence is what we do, but our higher purpose is living life as a contribution—at home, at work, and in the community. We look forward to showing you more in person.
---
"Tried to sell home a year ago and had not one offer in six months. Joan has a great marketing strategy that really got our home on the market and sold in two days. She has also been extremely helpful and knowledgeable in the purchase of our new home. I highly recommend you at least talk to her before hiring a realtor. Joan is a true professional real estate agent and a friend."
– wramm
---
"Joan Mezzanatto was our second broker. We severed with our first broker after 3 months, and started interviewing. Joan gave us a wonderful presentation and outlined a very successful and proven marketing plan. The home sold in 2 days and had more viewings in 2 days than we had had in the previous 3 months.
---
"She is a really, really good broker, all of her associates from the photographer to the repair people all speak highly of her and have been associated with her for years."
---
"Joan goes the extra mile for a successful; offer, sale, escrow and closing."
– The Heagys
---
"Thank you for all you did to get my father's home sold. You went above and beyond. I am very happy with everything you did for me and it was really great working with you."
– David
---